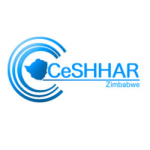 Overview
Founded Date 1 January 2012

Sectors Government, Councils, NGOs & Charities , Health, Medical, Nursing, Pharmacy

Posted Jobs 1

Viewed 209
Company Description
The Centre for Sexual Health and HIV/AIDS Research Zimbabwe (CeSHHAR Zimbabwe) was registered as a Trust in January 2012.
Previously known as the Regai Dzive Shiri Project, which has operated in Zimbabwe since 1999, CeSHHAR Zimbabwe houses a number of HIV prevention and sexual health research and programmatic projects.
In 2014, CeSHHAR Zimbabwe was registered as a Private Voluntary Organisation (PVO) with the Ministry of Public Service, Labour and Social Welfare. CeSHHAR has a strong commitment to strengthening research capacity among Zimbabwean graduates.
Vision
Good health for all in Southern Africa through research, innovation, programming and capacity strengthening
Mission
To conduct research, deliver programmes, and strengthen capacity to inform health policy and programming in Zimbabwe and beyond.
Active Jobs From CeSHHAR Zimbabwe